1000minds, a computer program designed at the School of Business to help people and organizations make optimum decisions, continues to reap awards. Formerly known as Point*Wizard, the brainchild of Dr Paul Hansen of the Economics Department (pictured) and Franz Ombler, a Wellington IT expert, reached the finals of this year's Health Innovation awards. This is the third innovation award in a year for the pair. It was cited for the development of a fully-integrated process, supported by Internet-based software, for creating valid and acceptable tools for prioritizing patients for access to publicly-funded elective health services.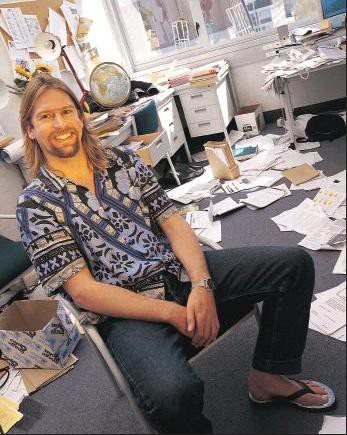 Despite the success of the program, Dr Hansen told a gathering in Dunedin it wasn't all beer and skittles. He was one of five start-up companies' principals who spoke of their experiences and found a common theme: they all grossly underestimated the time and cost of getting their idea from the drawing board to a saleable product. Dr Hansen spent 15 years developing the ideas behind the software which rank alternatives or options according to users' preferences.
The Ministry of Health is using his program to prioritize surgery but it can also be used to rank applicants for a job or anywhere options or alternatives need to be assessed. Dr Hansen found the shift from the university sector to practicing commerce was a bit of a culture shock – but one that he is enjoying – and he quickly learned product development was only 10% of the effort needed to get something to market.
STOP PRESS: 1000minds is now on the books of CIC, a business incubator In Maryland funded mainly by large companies associated with the US military and the aerospace industry, as it tries to crack the booming homeland security market.
Have confidence in your decisions 
1000minds is proud to help organizations and individuals around the world improve their decision-making processes and discover customer preferences. The 'secret spice' behind our innovative approach is our award-winning, patented PAPRIKA method, which makes the process simple, smart and fun!  
Curious about how 1000minds can help you? Sign up for our free trial or book a demo with our friendly team today.   
Share this post on: