We believe that with better understanding and decision-making, the world will be a better place.
That's why we help organizations, individuals and groups to discover what matters to people, and to make decisions consistently, fairly and transparently.
By providing powerful and elegant tools for discovering people's preferences and decision-making, we help you understand what's important and make better decisions. In the process, we also happily share our expertise and 20 years' experience.
How we began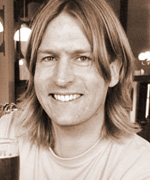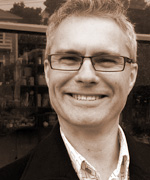 In the 1990s, New Zealand, like many countries, was beset by long waiting lists for surgery. Decision-support tools for prioritizing patients for their procedure were inconsistent and inequitable.
Patients who were very unwell sometimes had to wait years before being treated because they were continually leapfrogged by other, less urgent, patients on the waiting list. Tragically – and the cause of immense personal, professional and public despair – some people died 'unnecessarily' after having had to wait too long (forever) without treatment.
Our founders, Paul Hansen and Franz Ombler, wondered, "Is there a better way for creating more accurate and fairer prioritization tools?" They set out to invent a new approach.
After several years of research started at the University of Otago, the PAPRIKA method was born, and 1000minds software was launched in 2002.
Beyond prioritizing just patients, PAPRIKA and 1000minds were quickly recognized as a revolutionary new approach to Multi-Criteria Decision-Making and conjoint analysis in general, applicable in all sectors.
Our talented team of analysts, developers and designers has continued improving 1000minds' algorithms, features and support systems – earning patents and awards for innovation and excellence along the way. We believe that 1000minds is now the best software of its kind in the world.
1000s of applications
1000minds is unique with respect to being the only software for both decision-making and conjoint analysis (or marketing research). We pride ourselves on this versatility.
1000minds has myriad applications across all sectors, including government, business, nonprofit, health and academia.
Depending on the application, 1000minds is intended for use by individuals, small groups working together and for surveys involving potentially 1000s of participants.
We have a wide range of demos or templates available – use them as a starting point for your own decisions or surveys, or build your own from scratch. We're available to help you at every step of the way.
Our clients
1000minds has been used by corporate and government organizations around the world, including the World Health Organization, Google, US Treasury, Deloitte Australia, NZ Ministry of Health and others.
Academic engagement is also very important to us. 1000minds is used for research and teaching at 500+ universities and other research organizations worldwide, resulting in 1100+ papers, projects and post-graduate degrees.
No matter how big or small your organization, or how specialized your application is, we'll help you to achieve your goals.
'Great power and sheer elegance'
When 1000minds won a Consensus Software Award (sponsored by IBM and Microsoft), the judges commented:
In removing complexity and uncertainty from decision-making processes, 1000minds has blended an innovative algorithm with a simple user interface to produce a tool of great power and sheer elegance.
The natural simplicity of the PAPRIKA method at the heart of how 1000minds elicits and applies decision-makers' preferences means you can have confidence in the accuracy of your results.
1000minds is also fast and scalable. Depending on your application, many alternatives can be entered, or just a few. And as many people as you like can participate in 1000minds surveys, potentially 1000s.
Our values
We believe fundamentally in the importance of our work and the work of people who use 1000minds. We want to make the world a better place.
We value freedom, creativity, flexibility, collaboration and having fun in what we do and how we do it. These values nurture and sustain our ability to innovate and to deliver high-quality products with excellent and friendly service.
Contact us
1000minds Ltd is based in New Zealand, with partners and collaborators around the world.
Get in touch. We'd love to hear from you!