Webinars
Watch our free webinars to learn how you can get the most out of conjoint analysis and decision-making tools for a variety of applications.
Webinars

in 'Conjoint analysis'

Remove filter
Intro to Conjoint Analysis – Analyzing Consumer and Stakeholder Preferences
In this Introduction to Conjoint Analysis webinar, Professor Paul Hansen shows us how to analyze people's preferences using a technique popular in market research and also widely used in academic research.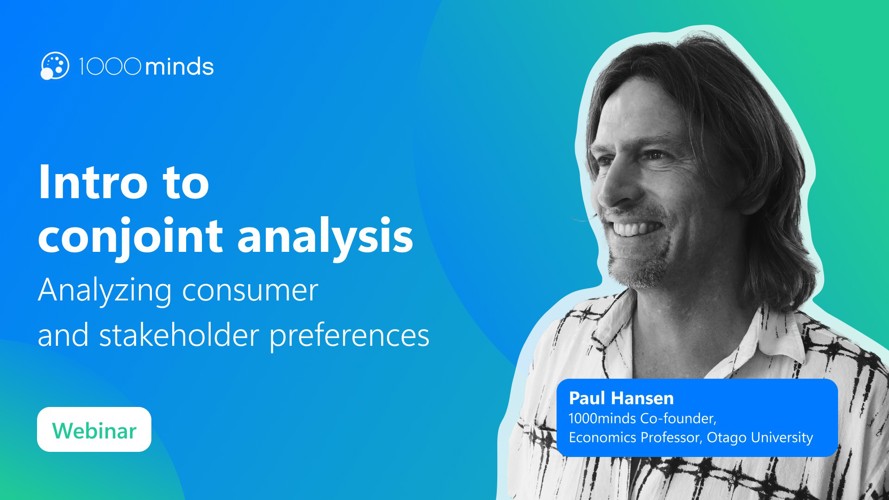 No results found
Can't find what you're looking for? Contact us.